Australia Day 2005 26th January

Australia Day was a great Day with great typical Sydney weather.


The night before, we asked our favourite tailor to cut a Australian flag boxer short for our
favourite kangaroo, here is the view of the try.
Early in the morning our kangaroo went to Parramatta where a brilliant huge amazing hot air balloon in the shape of a kookaburra was the main attraction: Our kangaroo just loved it !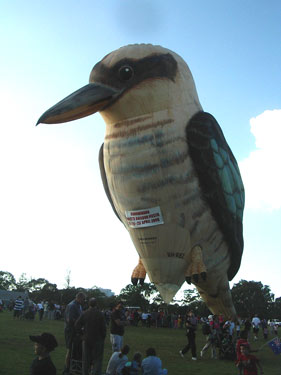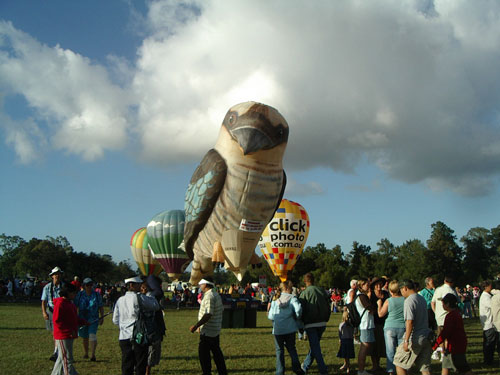 The Hot air balloon is the property of Marti's Canowindra Balloon Fiesta which is the biggest hot air balloon event in Australia.
The next 'fiesta/festival' is on April 22-25 2005. Canowindra, in case you don't know is near Orange, just 3 hours out of Sydney.
Find out more at http://www.martisfiesta.com.au/
Later kangaroo met the Kookaburras, the winners of the Grass Hockey event at the 2004 Athens Olympics.
Here a preview, click here for more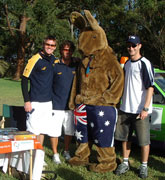 And in the afternoon, kangaroo went to Darling Harbour in Sydney were he had a huge success ! Here are a few photos

Happy Australia Day, mate !

For more entertainment, read all about the making of the kangaroo costume. Click here !